Life At
Water Street Tampa
Discover a community where every detail is designed to change the way you experience city living. A place where people, productivity and wellness come into perfect alignment. From dynamic workspaces to inspiring living options to an enriching outdoor cityscape, Water Street Tampa brings together the essential elements of a vibrant community – all in one beautifully interconnected space. We created an entirely new kind of urban environment designed to provide an enhanced street-level experience for residents, workers and visitors alike. Green space pervades the public realm, inviting everyone to embrace the neighborhood like an outdoor living room. We made it easily walkable, highly accessible and rich with activity.
Retail & Restaurants
Water Street Tampa's vast mix of retail and entertainment options delights residents, professionals and visitors alike. From international brands and world-class cuisine, to charming boutiques and local fare, the street-level experience offers up myriad shopping, dining and outdoor activities.
Around every corner is a new discovery just waiting to grow into an old favorite. The whole experience brims with local flavor amid the detailed architecture and vibrant waterfront cityscape.
Sparkman Wharf, Tampa's only outdoor food hall and waterfront park celebrates the best of the city—great weather, waterfront views, music, craft beer, and exceptional dining.
Neighborhood Events
From music concerts to outdoor activities and cultural events, enrichment and discovery can be found around every corner.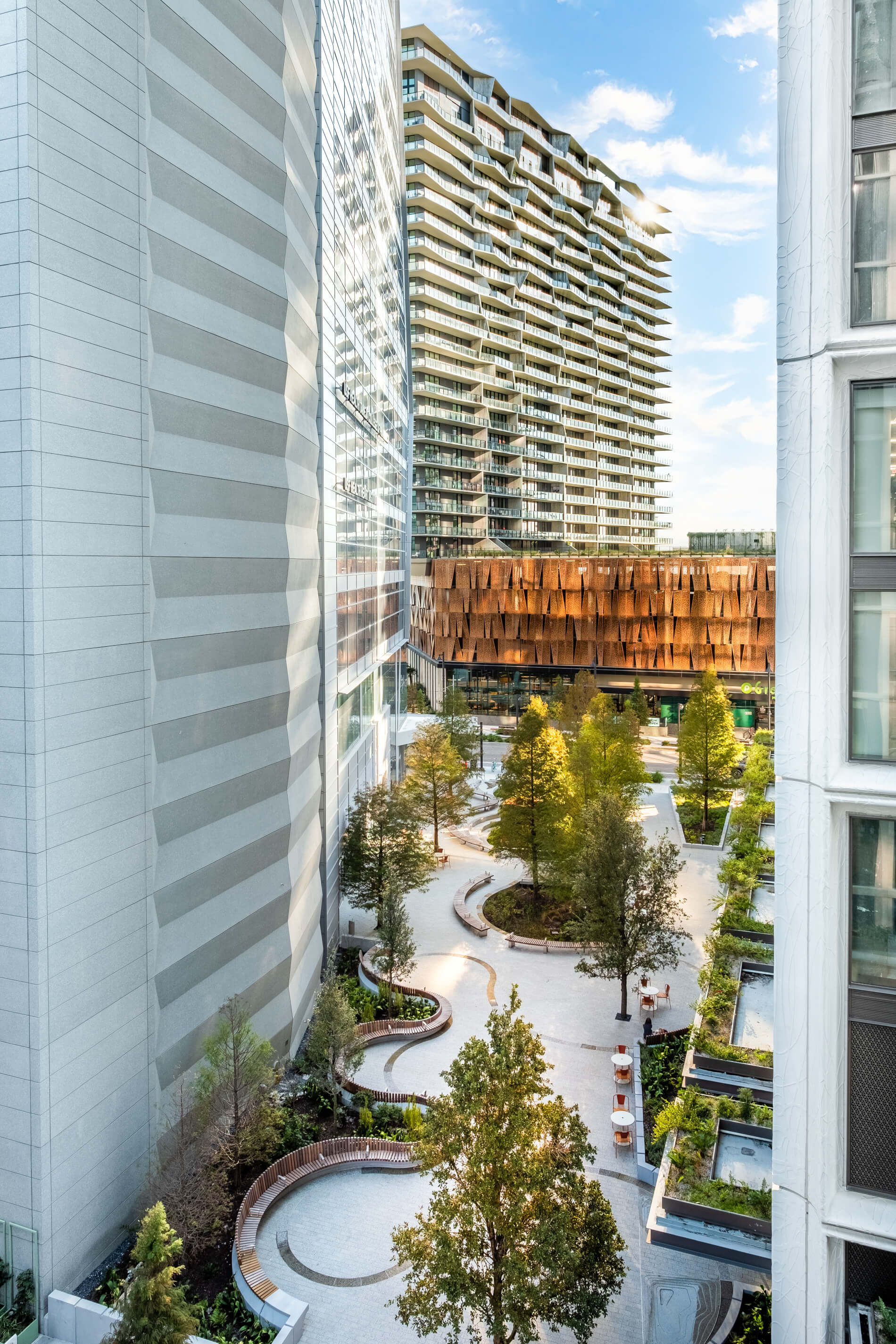 Neighborhood Amenities
With shopping, dining and recreation all in close proximity, Water Street Tampa is the ultimate walkable community for locals and visitors alike. Shaded by a canopy of mature trees, a casual stroll can lead the way to anything from your favorite cup of coffee to outdoor parks and public art.
Water Street Tampa is thoughtfully laid out and designed to accommodate cyclists, pedestrians, transit and vehicles. We encourage the freedom of movement and, ultimately, freedom of expression.
Thoughtful technology is at the center of Water Street Tampa. With high-speed internet and and a resident mobile app for personal services and amenities, your living experience is designed to be seamless.